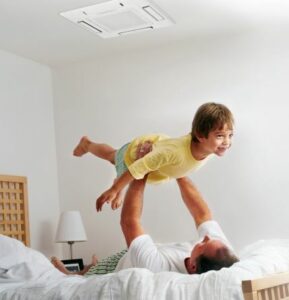 The certified and experienced technicians at Bryant-Durham Services are proud to offer you the future of home comfort: ductless systems! Our ductless system installation provides increased energy efficiency, offers greater flexibility, and is easier to install than traditional HVAC systems. Our team caters the systems to each individual space in your home rather than applying a one-size fits all approach. It's no wonder that ductless heating and cooling systems are the fastest-growing segment of the American air-conditioning and heating market!
Ductless Heating and Cooling Systems Are Perfect For:
Hot and Cold Rooms
Enclosed Patios and Sunrooms
Larger, Multi-zone Living Spaces
Additions and Renovations
Homes Without Space for Ductwork
Entire Homes
Choose NC's Ductless HVAC Installers of Choice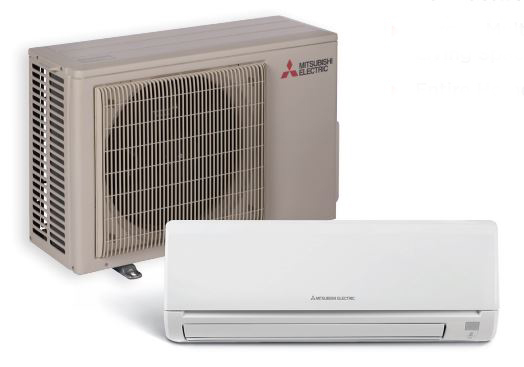 We offer a large variety of advanced ductless HVAC systems so we can customize each room in your home with the equipment that will work best in that specific zone. Indoor units allow you to create individual comfort zones and are offered in the following variations: wall mounts, floor mounts, ceiling-recessed cassettes, horizontal-ducted, and multi-position ducted. The outdoor units are quieter, more energy-efficient, and designed to power a single-indoor unit for single-room applications or up to eight indoor units for multiple-room applications.
With so many choices, it is imperative you work with an experienced HVAC company you can trust to keep your home comfortable throughout the hot NC summers and all year long. Bryant-Durham Services has been installing HVAC systems in homes all over North Carolina since 1960. You can trust our knowledge and expertise in recommending, installing, and servicing the best HVAC system for your home.
Call us today at (919) 383-9227 or contact us to learn more about our ductless HVAC system installation. Be sure to ask about the app that allows you to remotely and wirelessly control single or multi-zone systems from wherever you are! We know you'll love the personal care and attention our HVAC technicians give to each of our customers and we look forward to working with you!