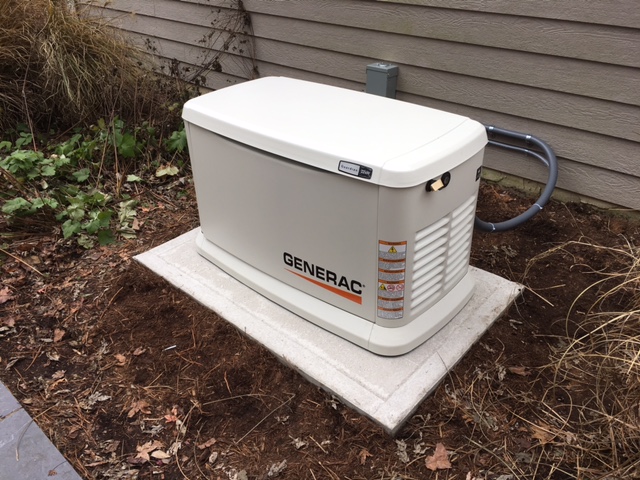 It is important to protect the investment you made in your generator with regular generator preventative maintenance checks from our certified technicians. By receiving annual or bi-annual checks, you decrease the likelihood of costly repairs and extend the life of your generator. Because generators don't get used every day, it is easy for unforeseen repairs to creep up and leave your family without power when you need it most. As an added bonus, you will receive a 10% discount on any future HVAC and electrical service calls* with the purchase of a preventative maintenance contract!
Each Generator Preventative Maintenance Check Includes:
Change oil and oil filter
Check air filter
Check all electrical connections
Measure/record voltages
Check and adjust valves if needed
Check spark plugs
Check fuel pressure
Check for leaks
Check the battery and charging system (manufacturers recommend replacing it every 2-years)
Perform shutdown to check for proper operation, make sure it transfers over to emergency and back to the utility
It is best to know about a problem before you are left in the dark! Contact our office today to schedule a generator preventative maintenance appointment.
*Excludes diagnostic fees