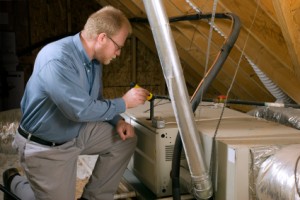 Bryant-Durham Services has been North Carolina's most popular choice for heating repair for more than 50 years now. The heating system in your home must be kept operating as efficiently as possible. Our residential HVAC technicians are highly trained and equipped to keep your heating systems running in optimal order. You can always count on us to deliver prompt, courteous service that's loaded with value. Call (919) 383-9227 or complete our online contact form today for a 100% free, no-obligation estimate!
Bryant-Durham Services Offers the Following Residential Heating Repair Services:
Heating systems troubleshooting
Diagnosis and furnace repair
Heat pump repair
Installation of home heating systems
Inspection, repair, replacement, and installation of duct systems
Thermostat installation and change-outs
Based on our longstanding reputation of excellent customer service and high degree of professionalism, you can be sure that your decision to trust our team with your heating system requirements is well-founded. We stand by all services that we provide and the products that we supply. Every team member here is genuinely concerned with your overall satisfaction.
It's a great idea to consider a home air purifying system in order to reduce or completely eliminate:
Mold and mildew
Stagnated air
Smoke from tobacco
Dust and mites
Hair and dander
Viruses and bacteria
Pollen
Other biohazards that could damage your lungs
Bryant-Durham Services has been taking care of our friends in Durham, North Carolina since 1960. We're honored to be the area's preferred choice for professional heating repair. Call or email us today to discuss your unique situation.
Contact us or call today! (919) 383-9227