Commercial Electrical & HVAC Services in Durham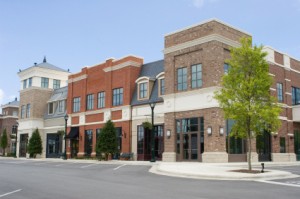 We offer Commercial HVAC Services for all types of Raleigh-Durham NC Businesses. When it comes to keeping your business up and running, you need Bryant-Durham Services on your team! Since 1960, we have been Raleigh's leading service provider for all types of commercial electrical and HVAC services. We are proud to serve companies throughout the Triangle by providing the services they need to keep their employees productive and their customers and patrons comfortable — and coming back again and again.
Commercial Services for Every Electrical or HVAC Need
From the smallest electrical outlet repairs to the biggest HVAC projects and installations, we offer services to keep your business running at its optimal level of performance and productivity. Our services include:
Electrical Repair, Installations & Maintenance
Commercial Heating System/Furnace Repair & Maintenance
Cooling & Commercial Air Conditioning Services
Commercial Security System Installations
The HVAC & Electrical Company Built on Integrity & Quality
Do you want commercial electrical and HVAC work that is safe, reliable, and competitively priced? Don't trust your commercial facility's electrical wiring or HVAC system to amateurs — get the help of the Raleigh, NC pros at Bryant-Durham Services. Through more than five decades, our business has built a reputation of integrity, quality, and trust — a reputation we strive to uphold with every service we provide.
Our experts are committed to each customer's satisfaction and will take the time to completely diagnose and understand every problem. We will discuss our findings with you and communicate the issue clearly so you can make an informed decision. We'll never give you the run-around or try to sell you services you don't need. From there, your technician will propose a solution to your HVAC or electrical problems, with a focus on value and long-term reliability.
Our Certified Commercial Electricians & HVAC Technicians
Every member of the Bryant-Durham team of commercial electricians and HVAC technicians is licensed, certified, insured, and highly trained. Their expert services are the reason so many businesses in the Raleigh-Durham area trust us for honest service and quality work.
You can feel confident calling Bryant-Durham Services for all of your Raleigh commercial HVAC and electrical needs. We have the manpower, knowledge, and tools to quickly address your electrical or heating & air problems. We treat you and your business with respect, arriving on time and working with the least amount of disruption to your operations.
Bryant-Durham Services is here for you. Call (919) 383-9227 today and ask how you can save 10% on all your future repair services.